KERATOCONUS: CONSERVATIVE SURGERY TO CURE IT AND AVOID CORNEAL TRANSPLANT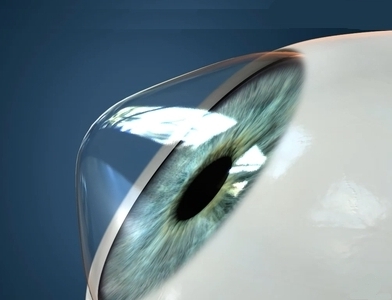 Corneal transplant can surely be avoided if conservative treatment is performed in an early stage of the disease.
If keratoconus is treated during stages I and II of the illness, the cornea still maintains certain structural characteristics that make keratoconus conservative surgery possible.
Dr. Marco Abbondanza has dedicated all his medical career to the study of this disease. Since 1984, with other colleagues, he has been working on a technique aiming to correct visual and non visual impairments related to this pathology. After some years, through his experience with refractive incisional surgery, he modified radial keratotomy, a technique for correcting myopic and astigmatic impairments, to the refractive and structural correction for keratoconus. In 1993 he invented the Mini Asymmetric Radial Keratotomy (MARK) for keratoconus. In 2005 he was the first to introduce the Corneal Collagen Cross-linking in Italy.
Dr. Abbondanza has been studying this pathology for over 30 years and, during his career, has become one of the world-leading experts on keratoconus and keratoconus conservative surgery, having been the first in Italy to use the Corneal Collagen Cross-linking and having conceived himself a microsurgical technique to avoid corneal transplantation, the Mini Asymmetric Radial Keratotomy (MARK). Thanks to these and other techniques, the need for corneal transplants keeps decreasing continuously.
Keratoconus Conservative Surgery, aimed at avoiding corneal translpant, consists of different techniques:
- Corneal Collagen Cross-linking (also known as CXL, C3-R, CCL and KXL), introduced in Italy by Dr. Abbondanza
- Mini Asymmetric Radial Keratotomy (MARK), invented by Dr. Abbondanza
- Intrastromal Corneal Ring Segments (ICRS)
.
Select a technique to have more information